Released in

Japan
Complian
Wrong deposits caused forced liquidation
I bought 28 lots of long orders of XAU/USD at 14:31:47 on April 26, 2021. Then I tried to deposit funds to improve the margin ratio, but I failed. This situation lasted for nearly an hour. Then my positions were wiped out for the decline of the market at 15:20:48 on April 28, 2021. I wanna make an appeal for compensation. I could open the official website of XM, which means the network is normal. But in the end, my positions were wiped out for insufficient margin.
The customer service asked me to log out and then tried to login. But it didn't work.
I was still unable to deposit after the forced liquidation. I couldn't deposit until the night of April 27, 2021. During this time, my EA account may abscond, too.
The complaint handling response cannot be compensated, and only the deposit record after the liquidation is inquired, and the risk of insufficient margin is required to be borne by itself, and no feedback from other users about the abnormal deposit has been received.
In this regard, I reasonably questioned the abnormal situation in my account. I personally think that the risk of the deposit not being received in time is the risk of not being received in time after the successful transfer, but it is not the risk caused by the mistake of the deposit process itself, and it is not The deposit attempt was made only after the position was liquidated, but the current operation was performed when the margin rate normally exceeded 100%.
This post was not maliciously exposed. XM's deposit rate has always been very fast, and the customer service team's attitude is also very good, but I encountered this situation and couldn't contact the XM Chinese customer service phone.
The following is the original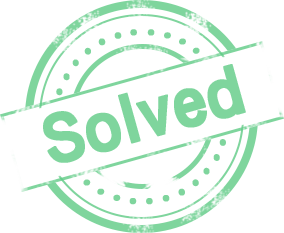 入金错误而导致爆仓
于2021年4月26日 14:31:47 在XM开出28手黄金多单,后尝试进行入金提高保证金比率,但尝试多次均未成功,包括更换了客服所说的各类浏览器,甚至更换电脑终端,也同样出现诸如附图之类的情况,其过程持续了将近一个小时,后因行情下挫于2021年4月26日 15:20:48 爆仓。对此我想进行申诉赔偿,期间可以打开XM官网网址,说明我个人网络情况正常,但因入金持续性无法进行而导致保证金率不足最后爆仓。 客服回复说退出登录后再进行尝试,但并没有产生任何作用。 爆仓后再次尝试入金依旧报错,直至2021年4月27日北京时间晚才正常入金第一笔,期间另有导致账户EA运行的爆仓风险。 投诉处理回复无法赔偿,且仅仅查询到爆仓后的入金记录,需自行承担保证金不足的风险,同时并未收到其他用户入金异常的反馈。 对此我对我账户出现的异常情况合理地提出质疑,个人认为入金未及时到账的风险是成功转账后未及时到账的风险,但并不是本身入金过程有误而导致的风险,且并非在爆仓以后才有入金尝试,而是在保证金率正常超过100%时就已有如今操作。 此帖并非恶意曝光,XM的入金速度向来非常快,客服团队态度也很好,无奈我碰到这种情况,又无法同XM中文客服电话联系