Complian
Jinhua Tang and Yang chen of Futu cheat clients by giving order recommendation in group
Abstract:Under the temptation of interests,it is always easy to make mistakes. The fraudsters also grasp the psychology of these people. They analyze the market in the live broadcast, provide free classes, take screenshots of daily earnings,provide free analysts' order recommendation and ensure monthly income of 30%,which is conducive to investors.
Foreword:Actually,people who really know forex won't enter those platforms,only who are not familiar with forex will intend to fall into their pitfalls.Those analyzers are disgusted by agents of platforms.Do you think there is such things as a free lunch?Why they are friendly to give you free order recommendation?There are profits in it! They attract investors through broadcasting room,and induce them into another forex platform to give order recommendations because of insufficient fund and the volatile market.They enable investors to follow their operation by assigning tasks.The investors' fates are losing money repeatedly!
Exposure platform:Futu
Teacher:Jinhua Tang,Yang chen and Mu xin
Name of broadcasting room:Huashan tournament competition and Huashan tournament exchange group
Method of order recommendation:margin security and stock recommendation
In this July,a shareholder pulled me into a group named Huashan tournament competition and sent a live-broadcasting link named Huashan tournament,in which there were three teachers.namely,Jinhua Jiang,
The following is the original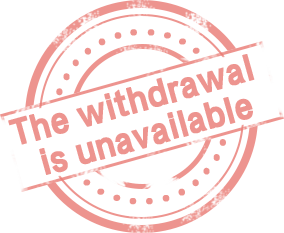 富泰证券平台汤锦华、杨晨喊单,直播间华山论剑被骗,
摘要:在利益的诱惑下总是容易犯错,骗子也正是抓住了这些人的心理,直播间分析行情,提供免费课堂,朋友每天晒盈利截图,免费提供分析师喊单服务,保证月收益30%等等有利于投资者的条件。 前言:其实真正懂外汇的人是不会接触这些外汇平台的,只有不懂外汇的人才会被那些老师蛊惑,大部分分析师都是平台下面的代理商伪装的,你觉得有天上掉馅饼的的事吗?他们会这么好去免费给你喊单吗?这其中是有利益存在的!他们或是通过股票直播间去吸引股票投资者,然后再以坐庄资金缺口或是以股票行情不好发现了另一种盈利可观的交易来将股票投资者洗到外汇里面去实时喊单,以布置作业的形式让投资者严格跟上操作,结果就是投资者赔钱,赔钱,再赔钱! 曝光平台:富泰证券 喊单老师:汤锦华、杨晨、沐鑫 直播间名称:华山论剑 喊单群名称:华山论剑争霸赛、华山论剑交流群 操作方式:融资融券、股票推荐 今年7月份的时候,一位股友将我拉进一个交流群华山论剑争霸赛。期间管理给我发了一个叫做华山论剑的直播间链接,直播间有三位老师江锦华......