Complian
The fraud platform,recommended by the teacher,made me lose money and asked me to add fund.
Exposure Platform: EBF
Type: stock index, futures
I happened to know someone who claimed to be a shareholder in a stock chatting group and then was pulled into an exchange group,in which there was a master talking about the current stock market. At first the master recommended several bulls to me.With trading on these bulls,I made some money. Later, the master said that futures was more profitable than stocks since the stock market was volatile and asked me to trade on this platform with him so that we could make more money. I have never traded before, but I did made some money by trading stock with the help of the master. With his promise that I could make profits, even multiple within one week, so I said yes. He urged me to open an account as soon as possible. After considering overnight, I opened an account and deposited a half of my savings these years into the account. However, with the master's several guidance,I made huge loss. He tried to comfort me and promised to earn my money back double. But I made a constant losses of CNY 450,000 within a week. The platform didn't give access to the withdrawal of remaining 50,000 with kinds of reasons.
The master didn't give me a reasonable explanation but urged me to add fund to earn my losses back,which made me disilluded totally.Having refused to add more and stopped the trade, I was removed out of the group immediately. I tried to contact the master, got no reply, and was deleted and blacklisted by him later.
The following is the original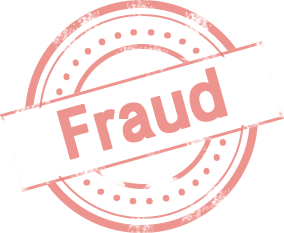 老师推荐黑平台,亏损还让继续加金
曝光平台:光大期货 操作品种:股指、期货 我是在一次偶然机会在某股票群里认识到一位自称股友的人。后来被其拉到了一个交流群,群里有老师讲股票推荐股票分析当前股市行情!刚开始老师给推荐几支牛股,我赚了点,后来老师说股市现在不好做,还是期货赚钱,一起做这个平台,一定能赚钱,我没有接触过这个,但老师带我炒股也赚了,老师保证我能赚钱甚至一周翻几倍我就答应了,老师就催着我快点开设账户。在老师的催促下,我考虑了一晚上就在平台就开设了账户,并且把多年积蓄拿出一大半50万全部入了金。可是跟着老师的指导做了好几次单,让我账户出现巨额亏损,之后还说让我放心,带我在翻倍补回来。可是还是一直亏损。一个周的时间就亏了45万,剩下的五万平台还以各种理由不让出金。  但带单老师并未给出我合理的解释,还是不断催促我加金,把前面亏的赚回来,这下让我彻底醒悟了,在拒绝加金并且停止做单后,我就被踢出了群,给老师发消息也不回,后来直接拉黑并删除了。