Released in

Thailand
Complian
My withdrawal has been pending for a week
The withdrawal is said to be 2 days, but here I start withdrawing from April 18th. I haven't received the money yet. Ask for support via online chat. They just said they will follow up. I don't know if there is a way to follow up. The amount is quite large.
The following is the original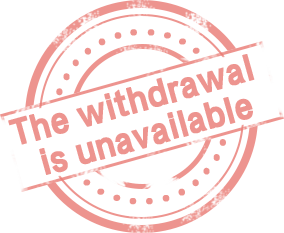 ถอนเงินมาอาทิตย์หนึ่ง ยังไม่ได้เงินเลย??
ถอนเงินเห็นบอกว่า 2 วันได้ แต่นี่ผมถอนมาตั้งแต่วันที่ 18 เม.ย. ตอนนี้ยังไม่ได้รับเงินเลย ถามกับ support ทาง live chat หน้าเว็บก็บอกแค่ว่าจะติดตามให้ๆๆ ไม่ทราบว่ามีช่องทางในการติดตามทางไหนได้บ้างครับ จำนวนเงินค่อนข้างมากอยู่