Complian
Scam platform
On February 26, 2019, I opened an account on CF GROUP (CF GROUP, CF CFD) and trade spot gold. The trading account number is 81031235. During the transaction, the APP often disconnects the network, which made me unable to close the orders out, converting profits into losses. Money can't be deposited normally, resulting in a forced liquidation or account being locked. Besides, money was transferred to individual accounts afterwards. During the communication with their customer service personnel, I happened to know that client's money did not enter the market.
After enquiring different parties, I learned that My money were transferred to unknown business account through a third-party payment platform; secondly, the domain name, registration number of the website "蜀ICP备17024153号-1" didn't exist. The platform is suspected of counterfeiting. It repeatedly claimed itself to be subject to FCA, with the number 795574, and FSP with the number
507506 supervision. But after I checked online, I found the licence was canceled and the platform was not subject to FMA. Given that the platform is completely a scam platform. Every investors should be cautious.
The following is the original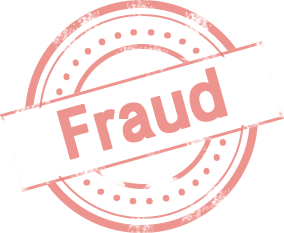 黑平台
2019年2月26日,我在创富国际(创富金融、创富CFD)开户并进行现货黄金交易,交易账号:81031235,交易过程中平台APP经常断网,无法平仓导致盈利变亏损,无法正常出入金,导致爆仓或锁仓,而且入金后期是通过往个人账户转账进行,后期在与他们客服沟通过程中无意间得知客户资金根本未进交易市场进行交易,通过多方查询,首先我的资金通过第三方支付平台转入了不知名的商户;其次创富国际的网址域名注册备案号"蜀ICP备17024153号-1"经查询无此记录,涉嫌造假;再次被告声称受英国FCA795574和新西兰FSP507506监管,但经查询FCA795574中FCA登记为已注销,FSP507506根本没有FMA衍生品牌照,不受新西兰外汇监管,由此得知创富国际完全是个黑平台,提醒广大投资者小心谨慎,勿中圈套。