Released in

Hong Kong
Complian
Stay away from the scam platform
In this March, I saw the advertisement online. Then a foreigner called me and induced me to deposit fund. Without hesitation, I deposited $6000 into the VISA and traded BTC. Having seen the huge compliant, I decided to withdraw fund. On April 23rd, I was add fund suddenly. Within 20 minutes, the platform enabled me to lose $5600 by manipulation. They claimed that I had signed a contract of automatic BTC trading, while I was sure that wasn't crude oil future. They said that they couldn't control the trading.
1.My margin has been used up on this trading
2.I am not sure whether it is a fake market
3.No one deals with my compliant
I caution you against this fraud platform.
The following is the original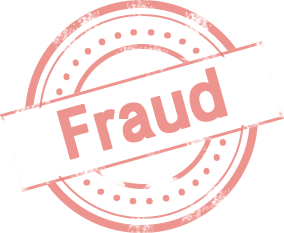 黑平台,千萬要避開
請大家小心這間黑券商,我在2020年3月看見廣告登入,即時有位外國人仕打來,當時沒有多大考慮便透過Visa入了 US$6,000. 開始做一些比特幣買賣,後來發覺負評很多,便想出金不再繼續,但糸統顯示不能出金,正在苦惱期間,問題更大,在 23/04/2020突然收到通知要求追加按金,但我完全沒有做任何買賣,再番查户口 ,在短短 20分鐘,用非法手段投資期油輸了 US$5,600,我從來沒有做這次投資也沒有授權任何人,當晚發電郵詢問,他們告訴我簽了一份比特幣自動投資,我是可能有簽但絕不是期油,他們說這次交易他們控制不到。 1. 這次交易用盡所有按金。 2. 不確實是否又出市場,還是虛假交易。 3. 投訴無門,沒有任何監管。 這間黑平台,大家千萬小心,希望不要有其他受害者。