FXNFQbeo5213
Participants
Released in

Singapore
Complian
Please stay away from this fraud platform.
These black-hearted liars have no conscience and inhumanity. They do not respond. Be careful. They will use your trust in her. They will deceive step by step. At first, they will come to add you WeChat or any group for no reason. Please don't reply to the group, don't accept it! They plan to wait for you to adjust the trap. If there are such good things. Why don't they make it by themselves [3f] There is no such thing as a free lunch. They will always tempt you to deposit money and start investing. They will act as a master. Remember when you encounter this, please stay calm and report to the police immediately. I filed a report to the Commercial Crime Investigation Bureau and related units to open the investigation. The police also have strong evidence. I have closely followed up and reported to a big media to expose this incident and this unscrupulous black platform through a big media newspaper network to crack down and destroy them. This DS investment limited hopes that those people will be able to sunset the network early, please continue to pay attention to this incident And vigorously promote it to prevent others from being deceived. Please note that a big news network will announce it in the next few days.
The following is the original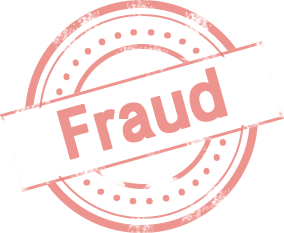 请大家远离这个黑平台 和这个老千集团的新手法 故事3.0
这些黑心的老千 无良知及没人性 敢做不敢回复 上线却不敢回复 大家要小心 他们会利用你对她的感情 你对她的信任 他们会一步一步的骗 起初会无缘无故跑来加你微信或是任何的群组 请都不要回复不要接受! 他们全盘计划好 等你调陷阱 如果世上有那么好赚的事情和钱 那为什么他们不要自己赚就好[3f] 天下没有白吃的午餐 正所谓防不胜防 请提防这些老千的手法 他们会一直诱惑你入金开始投资 他们会充大师 切记遇到此事请保持冷静 即刻报警处理 本人以向商业罪案调查局和相关的单位投报 开挡调查了 警方也掌握有力的证据在密切追踪了 本人也向个大媒体投报揭发这起事件和这个无良的黑平台 通过个大媒体报章网络来打击吹毁他们这家DS investment limited 希望那些人 能早日落网 请继续关注这起事件 并大力宣传出去以免其他人受骗 请留意个大新闻网 将会在这几天公布 待续.....