Released in

Japan
Complian
JC and JITAK induced client to add fund continuously. This 2 websites are the same. Avoid being cheated! Especially men! They've changed their name now, tate.prime. New wenbsite: https://tateprime.com
JC and JITAK induced client to add fund continuously and gave no access to withdrawal! It has no record or qualification. Regulation number: 0527005 Australian License: 611849248. Even the qualification number is wrong!
TATE.prime is a new website withich these fraud open. They changed their company name and website every couple months. In addition, the websites of JITAK and JC, namely, https://www.jitakcl.com/ and https://jcmtfe.com/, are the same. Don't be cheated. If you have the information of the fraud(profile, image, contact, etc.), send them to my email xueyu998@yahoo.com. I will file it to the court.
The website, http://jitakscam.com/, is also established by a victim to expose this fraud!
Now, they have the fourth company name and web. I don't know their new name! But be careful! Don't invest without thinking twice! You should know it well enough!!!! You should consult via video calls and keep the chat history!
If you have any other ways to expose this fraud, please expose the fraud with photos on the net to let more people know it, free from being cheated!
The following is the original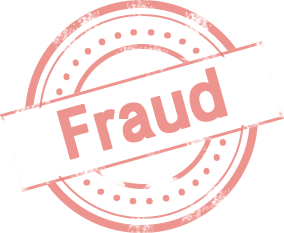 外汇诈骗jitak和jc以及他们的第三个公司tate.prime诱导欺诈,高收益诱导入金,诱导追加入金,就是不给出金,以下两个网站是同一伙人,防止欺骗上当!特别是男性朋友一定不要上当!他们又换了一个公司名称tate.prime和网站https://tateprime.com,现在这帮骗子又换了名字
外汇诈骗 JITAK和JC以及tate.prime 采取让你看到她的高收益,然后诱骗的欺骗手段,催促你入金,并且不管你死活也极力再催促你增加入金,以违规操作,缴纳保证金,缴纳税费,结算时再增加扣除手续费,不去银行汇款,填写一个汇款单欺骗客户,说给你汇款了,实际是没有给你汇款,故意把汇款账号填写错误,让你等待银行退回汇款,然后就不与你联系,处于失联状态,客户无法联系他们,唯一目的就是欺骗,就是不给你出金!这伙人是台湾人,在香港实施欺骗!下面的两张照片就是他们其中的两个诱惑骗子,大家一定不要上当受骗! JITAK和JC没有备案,没有任何资质,网站上的NFA监管证号: 0527005,澳洲执照:611849248,资质号码是假滴! TATE.prime是这些骗子新开的网站,一般他们几个月就换一个公司名称和网站 一个是JITAK公司https://www.jitakcl.com/和一个是JC公司https://jcmtfe.com/第三https://tateprime.com/前两个网站完全是一样的, 第三个网站是新开的,但是2020年12月他们又会更换一个公司,完全是一伙人,大家要认清骗子,不要上当,如果谁有这伙骗子的其他信息(文字资料,照片,他们的联系方式等),请发我邮箱xueyu998@yahoo.com里,便于提交报案和提供给法官! 这个网站http://jitakscam.com/也是一个被欺骗的客户,为了揭露骗子,自己制作的网站! 现在这伙骗子,又换了第四个公司名称和网站,现在不清楚他们的新名称!朋友们!不要轻易投入,必须先了解清楚,不要看或听他们自己介绍的收入有多少,是诱惑你的,一定小心!!!!!在咨询了解的时候一定要视频,保留交流信息! 如果你有其他发布揭露这个女骗子的方式,请你把这个骗子的照片发到网上,让更多的人知道这个骗子,防止上当!