Released in

Taiwan
Complian
Unable to withdraw
This broker and Teather-live gives no access to withdrawal. One of my Wechat friends Yuki, who pro-claimed as a wine agent chatted with me and wanted to invite my catering technician for help. She introduced her uncle Meng De and advised me to join the below platform. They ceased the instruction on the next day and induced me to deposit 20000 RMB. When the market closed next day, they ceased again and invited us to join "Thousand-point double plan".
After remitting the fund, we made an appointment in the end of December. But Yuki disappeared...
I applied for the withdrawal for urgent need of money, but the platform kept holding off with the excuse of Christmas holiday and pending audit. After I urged them constantly, they asked me to withdraw all fund and pay another 23% of the fund as individual tax since I wasn't the resident in Hong Kong.
Given the situation, the fund will never be received. The funding material provided by Yuki might be true, but that is a bait to inveigle more person.
The following is the original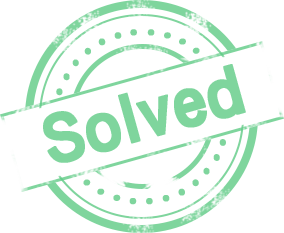 無法出金
該平台與Teather-live代理商無法出金 先由一名自己來加友的朋友,女Yuki(自稱:林資,在販賣紅酒的代理商,由香港遷往深圳開設紅酒餐廳會所)在認識一陣子時閒聊中提及投資事宜,並且要本人餐飲技術過去幫忙經營餐廳,然後介紹其伯伯指導老師:孟德~,認識後由其指導獲利的成果,鼓舞加入上述平台,先由小資金做起,帶二天後即停止指導,再鼓吹加倉資金才不會有波動壓力,先說二萬,帶一天操盤後即停止指導,鼓勵加入學員群參加【年末千點翻番計畫】 當陸續籌款匯錢後,12月底約好前往深圳見面與工作時,即與搭檔Yuki「林資」雙雙斷聯,不再聯繫… 因年關急用錢、向該平台申請出金,拖延了快一個月,先以聖誕假期1月6號才上班為由,審核中…拖延,經再三催促才以帳戶資金凍結必須全數出金,且非住港人士必須繳納盈利所得稅(利得稅23%)才能出金,且不得由資金或出金款項內扣除,已違背正常外匯平台出金狀況。 以綜觀該交易商的種種行為 可以肯定的是 就算匯了稅金也是有去無回,資金絕對不會到帳,過去由Yuki 自稱:林資提供的出金資料,也許是真~但是是該集團的障眼法,自己人當然真的出金才能讓他人相信入甕