Released in United States
Complian
Con and doomed fund!
JITAK conned you and asked for tax before you made withdrawal. Then it would freeze your fund on ground of violation! It used fake screenshots to con me to deposit. If you don't have enough fund, it will even ask you to borrow a loan. When it came to withdrawal, it deducted a 10% tax. After that, someone would call you, proclaimed as the finance regulator, and claim to withheld your fund since they doubted that there was a lowdown on your trading. That is a falsehood! Make full investigation onto the forex company before you deposit fund!!!! The woman on the pic is a Taiwanese, who lives in HK. She would get close to you and then get you trapped. She will con you to deposit by every mean and give no access to withdrawal. The mobile number of the so-called manager is 0852 65701889(HK). Be avoid getting trapped.
The following is the original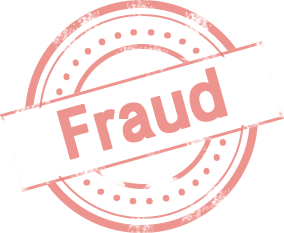 诱导欺诈出金根本不可能!
诱导欺诈,出金缴税,缴税再通知你违规操作,暂扣冻结资金!JITAK让你看他自己的账户,并且让你按他说的帮他进行操作,让你感觉收益非常好,很轻松可以挣钱,然后诱骗你入金,你入金后,让你的收益好,他们会千方百计让你继续入金,你没有资金的话让你借钱或贷款也要再追加入金,完全是黑心肠;出金的时候再另扣手续费,然后说银行要求缴税10%,需要先再缴税10%的税后才能汇款给你,说汇款了后,接着有人给你电话,说是什么金融管理局,怀疑有内幕交易,需要暂扣你的资金,进行调查处理,这样就不会给你钱了,实际这个金融管理局电话是他们自己打给你的,欺骗你的,所以朋友们,在没有完全研究了解调查清楚外汇公司的时候,请你一定不要首先入金,切记!!!!!! 照片上这个女人,是台湾人在香港,她是他们的同伙,她在网上寻找猎物,猎物到你后,先跟你交流,交朋友,很熟悉的交流,这样你会对她产生非常好的信任;然后引诱你进入圈套,让你帮助操作她的账户,你看到她的收入后,主动提出你也可以进入挣钱,在这样的引诱下客户进入到他们的圈套,想方设法让你多入金多投入,之后会告诉你,好的行情没有了,可以出金了,他们是不可能给你出金的,在出金的时候,就出现上面开始我说的情况! 他们其中所谓经理的电话是0852 65701889(香港电话)再次奉劝朋友们,不要心急挣钱,不要相信不认识的人给你这样的轻易可以挣钱的机会,就是你身边的人告诉你这样的情况,你也要慎重研究,慎重考察,谨慎进入,投入不要多,要及时出金,不能出金,万万不能继续投入,切记!!!!!!