Released in

Spain
Complian
The iwthdrawal is 30% less
This platform has a lot of problems.

I understand that third-party remittances are not supported. I use the revolut platform to conduct a 100 Euro remittance test. Remittance on February 25
Soon I received it saying that it does not support third-party remittance and needs to be returned
The customer services shrank their responsibilities for half a month (there is another name that can't be remembered:)
I finally received the refund today, March 18th.
During the period, the customer service told me that the remittance had been submitted, but there was no result.
The information requested is to prove that the account belongs to me. What is interesting is how the third party remittance proves to be mine because the revolut remittance name is not mine, but the account is mine (not important, you can learn about revolut. I think this is quite Convenient app)

Anyway, I went around in the end, whether I found the information they wanted or secretly came up with what they called the account information that proved to be mine but not my name, and finally gave me a refund.
30% less principal
Finally, they claimed that they would not deduct any fees and still threw the pot to revolut. The reason was that they only received 70 Euros and not 100 Euros, so they only refunded 70 Euros.

Such a strict refund process is unlikely if the amount is wrong, and revolut is a well-known free remittance platform and the screenshot of the remittance shows that there is no charge (and it is impossible to charge 30%). There is only one truth: tickmill is definitely not reliable. There are many internal problems. The spreads are low but not tossed about.
The following is the original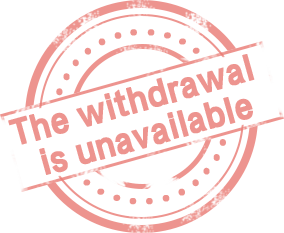 出金少了30%
问题挺多的这个平台。 不支持第三方汇款我理解,我使用 revolut这个平台进行100欧汇款测试。2月25日汇款的 不久收到说不支持第三方汇款需要退回。 接下来就是各种客服踢球,跟客服kate,zhang,hong,等四个客服都踢球式沟通了半个月(还有个想不起来名字:) 终于在今天也就是3月18日 收到了退款。 期间客服告诉我已经提交汇款,结果并没有。 索取的资料是要证明这个账户是我的,有意思的是第三方汇款怎么证明是我的因为revolut汇款名字不是我的,但是账号是我的(不重要,具体你们可以了解revolut.这个我觉得挺方便的app) 反正最后是绕来绕去我不管是明着找到他们要的资料还是暗着搞出了他们所谓的证明是我的却不是我名字的账户资料后终于给我退款了。 少了本金30% 最后申称他们不会扣任何费用依然把锅丢给了revolut理由是只收到了70欧并没有100欧 所以只退回70欧 这么严格的退款流程如果金额都搞错了不太可能,而且revolut是有名的免费汇款平台并且汇款截图显示未收费(也不可能收30%),真相只有一个:tickmill 肯定不靠谱。内部问题挺多。点差虽低但不经折腾。