Complian
Unable to withdraw
My husband registered an account with the website, and found that it was the website in the CptMARKETS Uk platform. At the same time, he could ask the customer service on the Cpt Markets platform to find the account. I seriously suspect that the two platforms are scammed by partnership (perhaps one). CptMARKETS Uk is a platform for trading. The balance is more than 70,000 US dollars. I applied for a withdrawal of 30,000 US dollars on January 13, 2021. I have not seen the account. During this period, I have been contacting customer service from many parties. I found that there is something tricky between the two platforms. , My husband has only registered once! The customer service contacted on January 18th passed the review after responding to the customer service for the first time, and asked to pay attention to the situation of the funds arrival. But after waiting for a day, the funds have not arrived in the account. I responded, and then asked the customer service in the CptMarkets platform, saying that we found our account but did not apply for the withdrawal record, which made me very puzzled! The customer service saw that we sent pictures to them to check, and then waited for another day. I can't log in my account directly in the morning on the 21st, and I can't log in to MT4 (my husband is still making orders on the evening of the 20th, and he has already achieved more than 80,000 US dollars, because I have always believed that they can solve this problem) reset my password After trying many times, I still can't log in. Later, the customer service asked to send an email to set a new password before logging in. After logging in, there was only 3.2 dollars left. The original more than 80,000 dollars are gone! Be wary of everyone to polish your own Be careful with these two platforms, don't be fooled!
The following is the original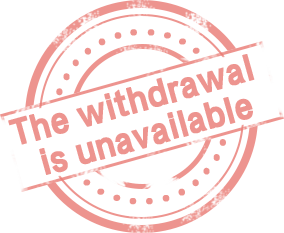 无法出金,还把里面的钱掏空了!
我先生用网址注册了个账号,发现是CptMARKETS Uk这个平台里面的网址,同时却能在Cpt Markets平台里面问客服却能查得到账号,严重怀疑两平台合伙诈骗(或许就是一家),我先生在CptMARKETS Uk这个平台里面进行交易,余额7万多美金,2021年1月13日申请出金30000美金迟迟不见到账,期间一直多方联系客服,发现这两个平台之间有猫腻,账户是共通,我先生只注册过一次!从1月18号开始联系的客服,第一次跟客服反应后才通过审核,叫留意资金到账情况可是等了一天资金一直没有到账,多次联系也不见回应了,然后找CptMarkets平台里面的客服询问,说查到我们的账号却没有申请出金记录,这让我十分的不解!客服见我们发图片过去给他们排查,然后又等了一天,到21号早上时账号就直接登录不进去了,MT4也登录不上(我先生20号晚上还在做单,已经做到8万多美金的,因为一直相信他们能解决这个事情)自己重新设置密码试了多次之后还是登录不上,后来客服就叫发邮件从新设置密码才登录得进去,登录进去后只剩3.2几美金,原本的8万多美金都不见了!警惕大家要擦亮自己的双眼小心这两个平台,千万不要被骗!