Complian
Do you know the fraud of A50 index trading in Schroeder platform?Reveal of the truth on losses.
Why you always earn a little but make great losses in investment,even with the recommendation given by you most trusted teacher,which is an undoubtedly a common confusion.Now the online financial fraud is cropping up with various tricks.Upholding the banner of"high return,100% profit and zero risk",these fraud platform and teacher giving order recommendations tempt to got investors into their traps.They also attract investors by broadcasting room or any channel to make you make investment in their fraud platform.Having given some sweet,the platform made investors suffer great losses by manipulating their accounts and cheat for more fund.Decades of hard-earned money flowed into cheaters' pockets.
Exposed platform:Schroeder
Teacher:teacher Dai,etc. Products for operation:A50 and International Index Future
Group:《Hua Ding Cup》Duel E261
Plan of order recommendation:《Pterosaur Plan》
In May,2019,I was pulled into a stock group,in which teacher gave live-broadcasting lessons on stock three times a day.A month later, the teacher said that the market was volatile by dropping of 2000 points.Those teachers making profits must have particular methods.
The following is the original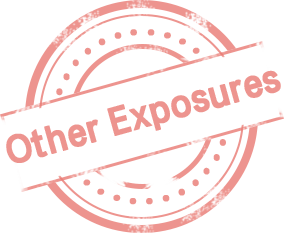 施罗德平台A50指数交易骗局你知道吗?亏损真相揭秘
为什么投资总是赚小亏大?为什么明明自己跟着最信任的老师操作却总是在亏损?相信这是很多投资者共同的疑惑。目前网络金融骗局越来越多,花样更是层出不穷。近段时间接触到了很多非法黑平台和喊单老师进行连环诈骗的案件,他们通过各种"高收益"、"稳赚不赔"、"零风险"的诱惑,一步一步将投资者给套进去。或是通过直播间指导操作吸引投资者或者打电话、股票群和老师指导等各种渠道诱导投资者在虚假黑平台进行投资,先让投资者盈利赚到甜头,再通过恶意操作将投资者的本金全部亏完,以此来骗走投资者的资金。多年积攒的血汗钱就这样被这些不法份子骗进他们自己的口袋。 曝.光平台:施罗德schroeder 带单老师:戴老师等 操作品种:A50、国际指数期货 喊单群名:《华鼎杯》巅峰对决E261群 喊单计划:《飞龙计划》 2019年5月被拉入一个股票群,刚开始讲股票还每天三次直播讲课,讲股票讲了一个多月,群里托都说股票做不下去了,说股市会跌倒2000点,老师们那么赚钱肯定有特殊武器,再后面就推